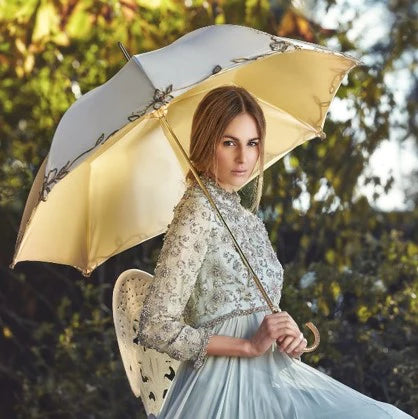 In the Mantuan countryside, in Castellucchio, there are those who continue to produce luxury umbrellas, entirely handmade, and to distribute them in every corner of the globe: Pasotti, who differs in creativity and continuous research in materials, all exclusively Italian. 
    The company was founded in 1956 by Ernesta Pasotti, who opened the business in a rustic and began to produce beautiful umbrellas that sold directly, sometimes even riding her bicycle.
Today the new generation, Nicola and Andrea Begotti, with the help of their grandmother, father and mother is fueling the company's online expansion and keeping alive the artisan production of the umbrella from generation to generation.