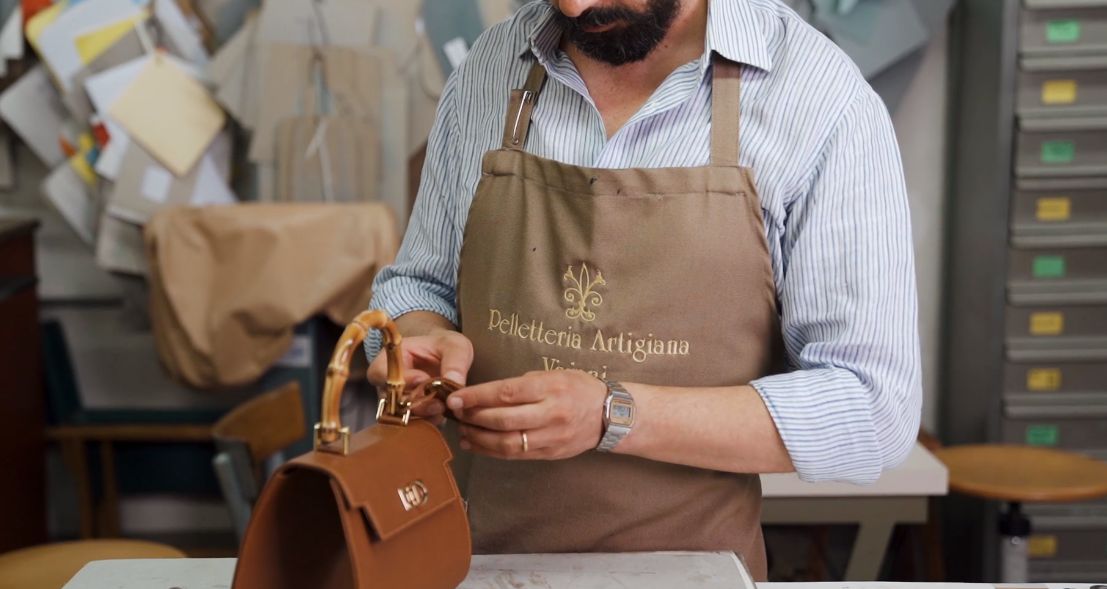 In the heart of Florence, 2 blocks away from Palazzo Vecchio, Leonardo keeps his workshop exactly as his grandfather Renato Viviani built it 64 years ago. The 'bottega' is an homage to the ancient workshops of the old masters who lived in Florence during the Renaissance.
Renato started his career as an apprentice of Guccio Gucci, and quickly became a master leather craftsman himself. From the very first model to the current ones, each of his bags is named after a woman to whom he dedicates his work.
Pelletteria Artigiana Viviani is Florence. It's excellent craftsmanship. It's the history and art of the city. Let Pelletteria Artigiana Viviani bring you back in time, straight to the Florentine Renaissance.